Some users have a question regarding Powerpal app permission. App permission and access depend upon the manufacturing brand and the UI (User Interface) used by the manufacturer. In this article, you will get a complete explanation regarding android permission.
The powerpal app is not designed to take any kind of information from the customer's mobile phone.
Location Permission:
The Android app requires location access because Google requires this permission before allowing a phone to scan for Bluetooth devices. This sounds a bit weird, but with enough data, it is technically possible to figure out where the phone is based on nearby Bluetooth signals while scanning.
Contacts and Call history:
Powerpal can confirm that the app is not designed to ask for access/permission of the Contact and Call history of the user's mobile phone. It is completely Android design that when you are pairing your phone via Bluetooth it is Prompt the message "Allow access to your contacts and call history". The best thing to avoid this is to leave that prompt with untick as shown in the picture below.
We also recommend visiting this article: https://medium.com/@futail2a/why-android-requests-contacts-and-call-history-during-ble-pairing-deb2032c64f5
Note: Contact and call history permission comes in the some selected mobile phones usually come in a Nokia branded mobile phone as per our customer feedbacks.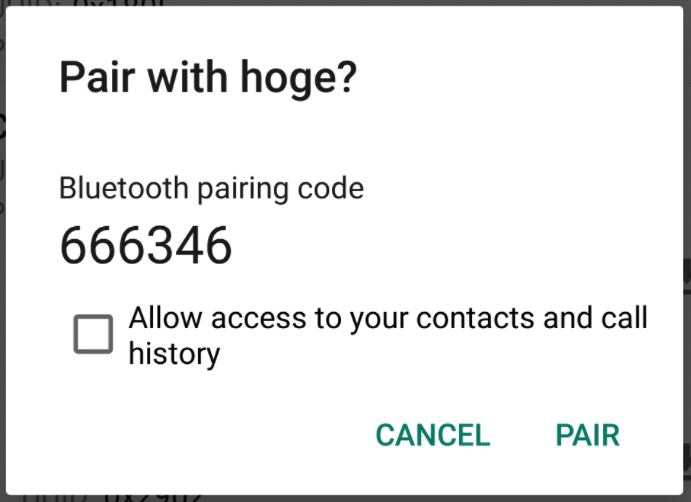 If you have any questions regarding App or you are facing any other issue then you can contact us through web chat, call us on 1300 287 909, or write on support@powerpal.net